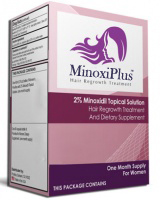 SAN DIEGO, CALIFORNIA -
Pharmapex USA, manufacturer and international supplier of premium health products, announces the availability of Cosmopolita™ line of consumer healthcare products for sale and distribution in Latin America, Asia-Pacific and Caucasus Region.
Pharmapex's Consumer Healthcare Department offers a broad range of products used in the baby care, skin care, hair care, oral care, vision care, men's and women's health care fields, as well as consumer diagnostics, reproductive/sexual health, and general health and wellness platforms. Our utmost dedication to providing premium consumer healthcare products gives us an unprecedented edge in the development of innovative products of unrivaled excellence.
Specifically, Cosmopolita™ continuously rise to the challenge of supplying the consumer with formulas that are unsurpassed in quality and value by combining the latest breakthroughs in science with the finest ingredients sourced from around the world. These products are safe and effective solutions to people with various common health concerns such as:
All of these products are manufactured in our FDA/EPA registered facility in the U.S. based on the guidelines of the GMP Code of Practice and ISO9001:2000 Quality Accreditation. Keeping our safety & care commitment is the most important thing we can do to continue earning the trust of our consumers. That is why our assurance procedure is so rigorous. And that is why we are always listening to our customers - so that we can improve our products and our consumers can have complete peace of mind whenever they take our products into their home.
For more information, including complementary technical data, please contact Pharmapex's Consumer Healthcare Department at consumerhealth@PharmapexUSA.com.